Felderhof extention , Villanders
Private
Completed 2017
Foto: OskarDaRiz
The historic farmer settlement "Felderhof" is a typical example of traditional South-Tyrolean rural architecture. The challenging task for enlarging the small charming House with the minimum impact to the historic ensemble was solved in aparticular way, where the major part of new volume is hidden under the ground in the steep hillside.
The wish was to extend the living area of the house and to keeping the authentic old part untouched at the same time. So the new house became mix of two realities - the massive and closed ancient house contrasting with modern opened spaces with large spans, and big glass openings, fleeted with daylight and offering spectacular panoramic view over the Dolomites.
All done with few Materials – the main volume is defined by geometrically folded concrete envelope, dividing walls with integrated furniture out of wood, stone walls done out of pieces excavated on site.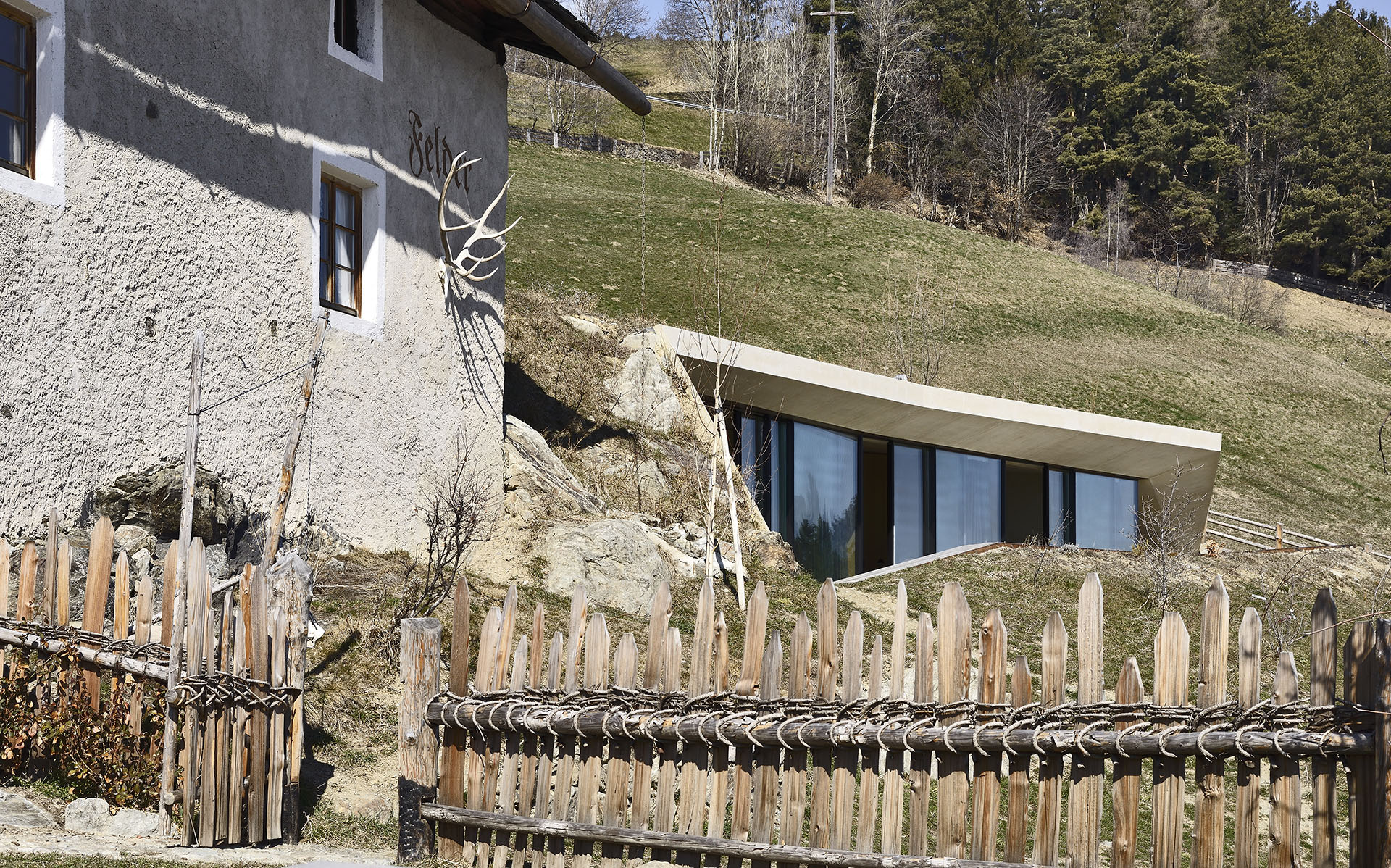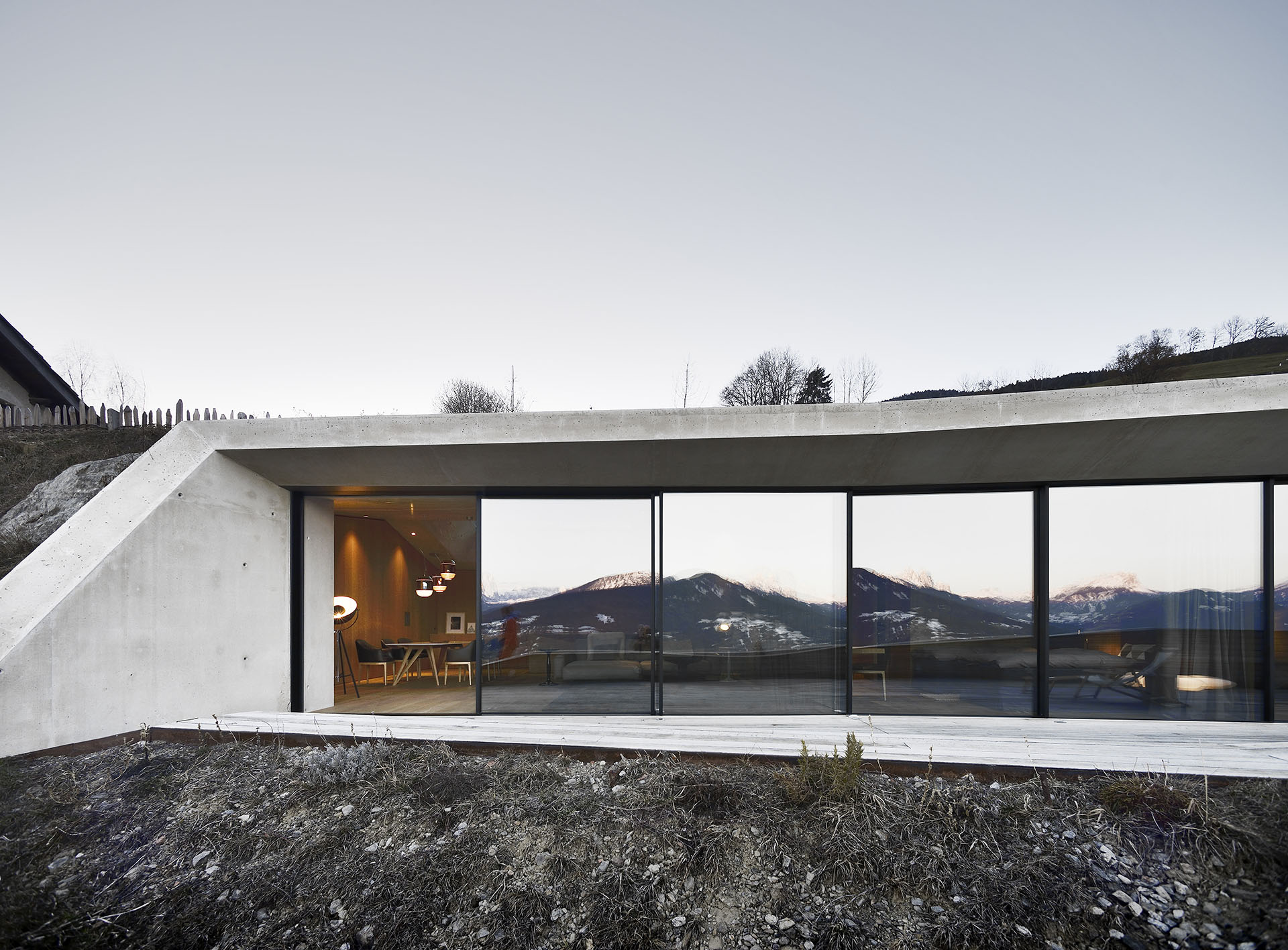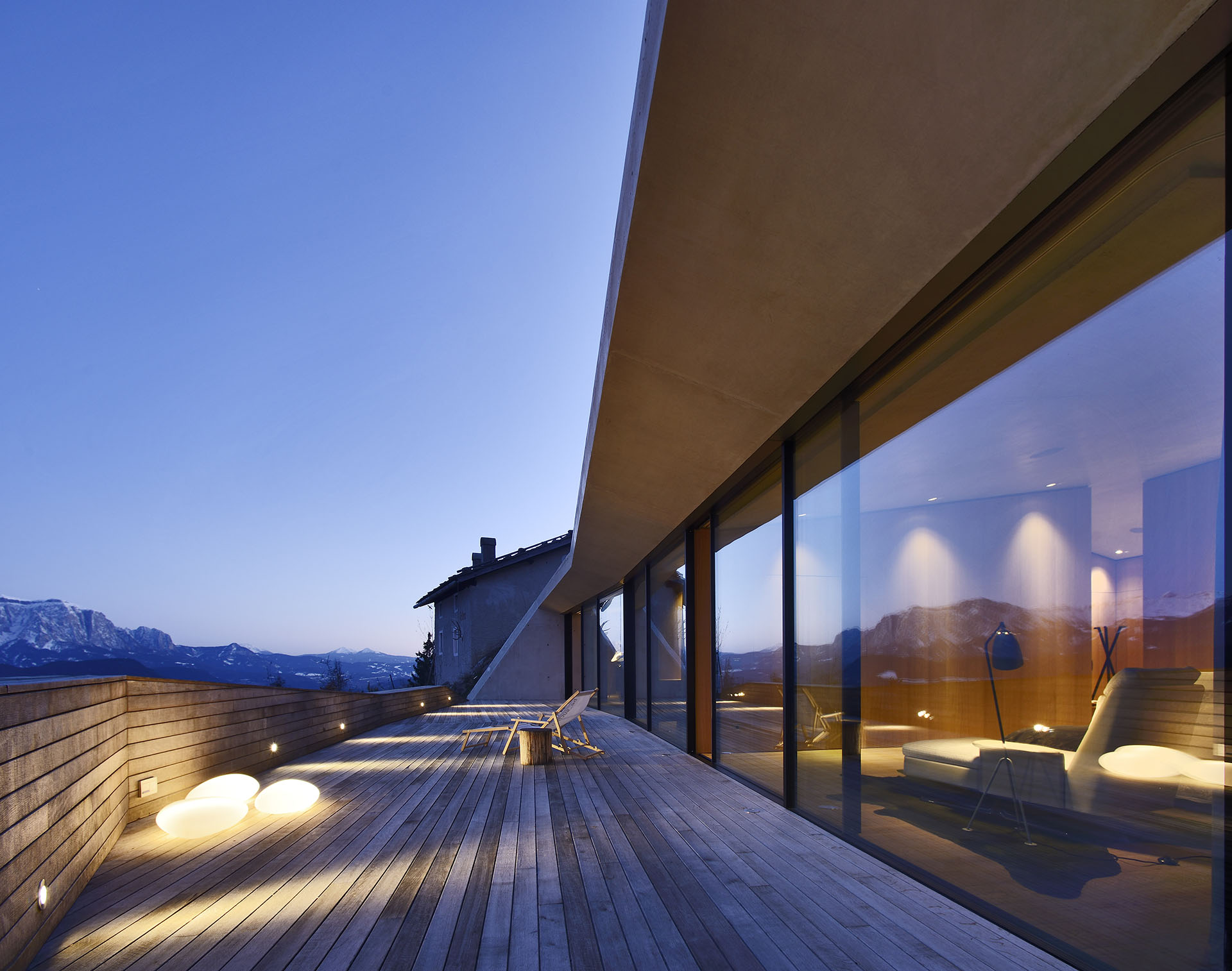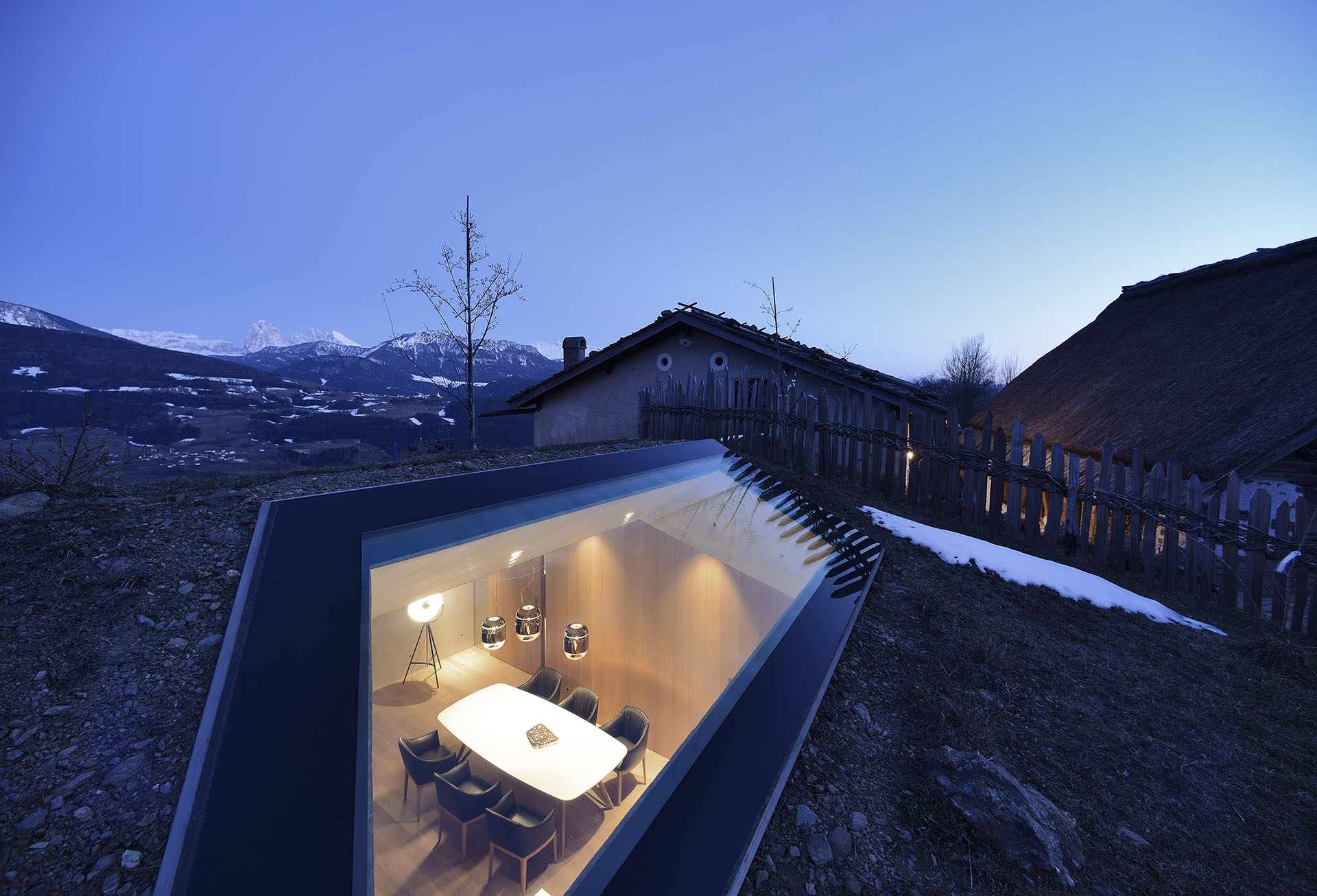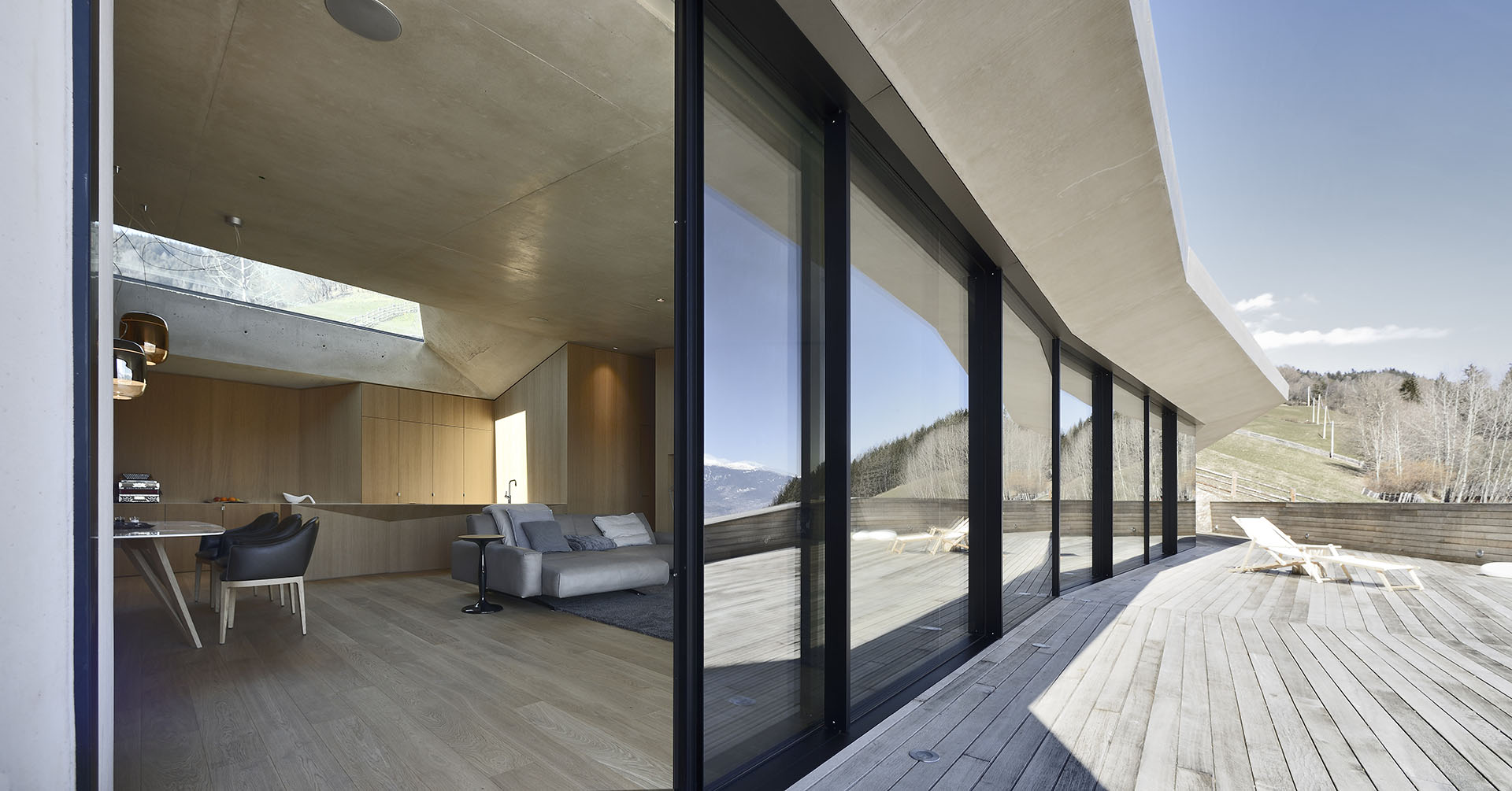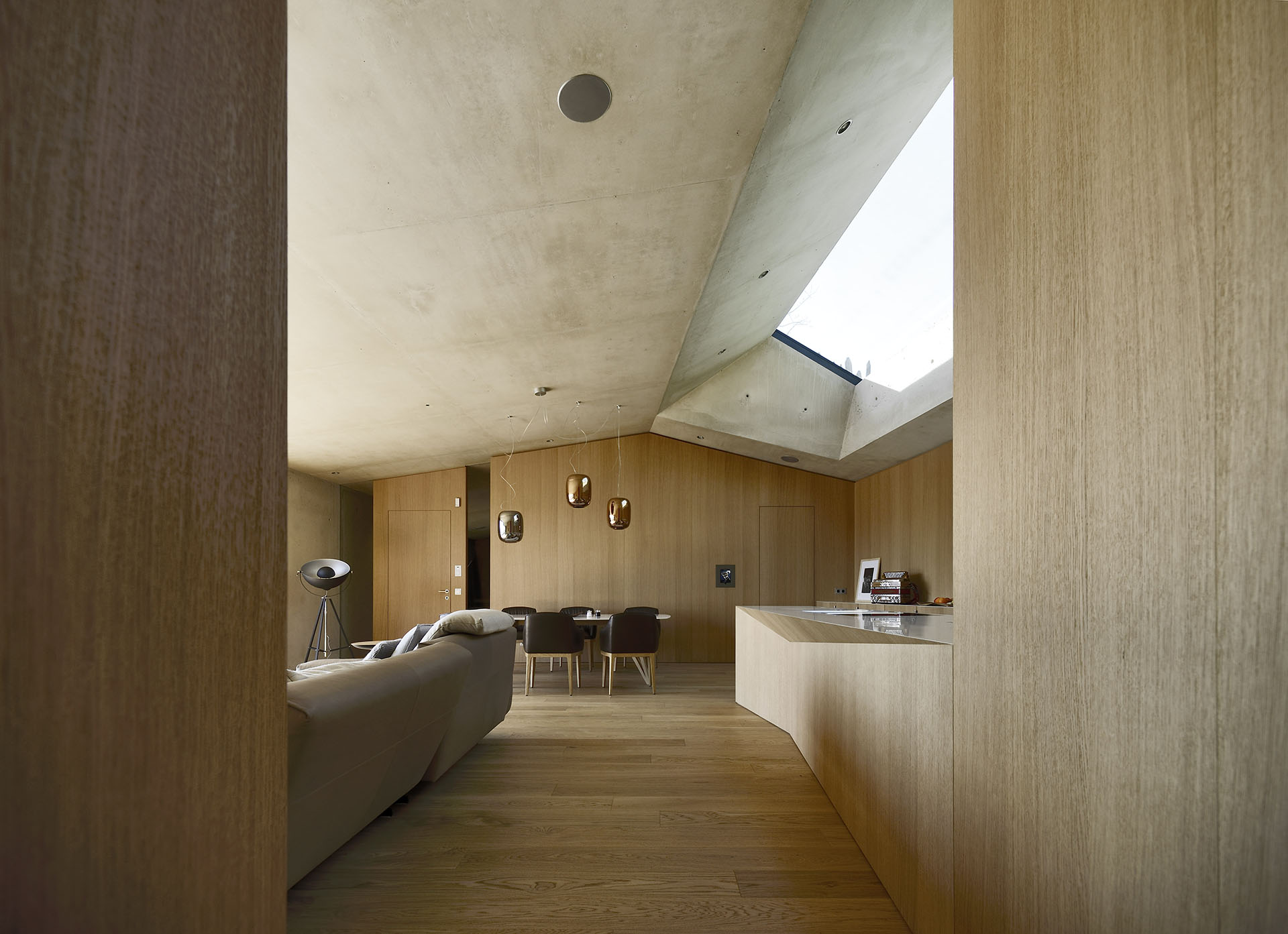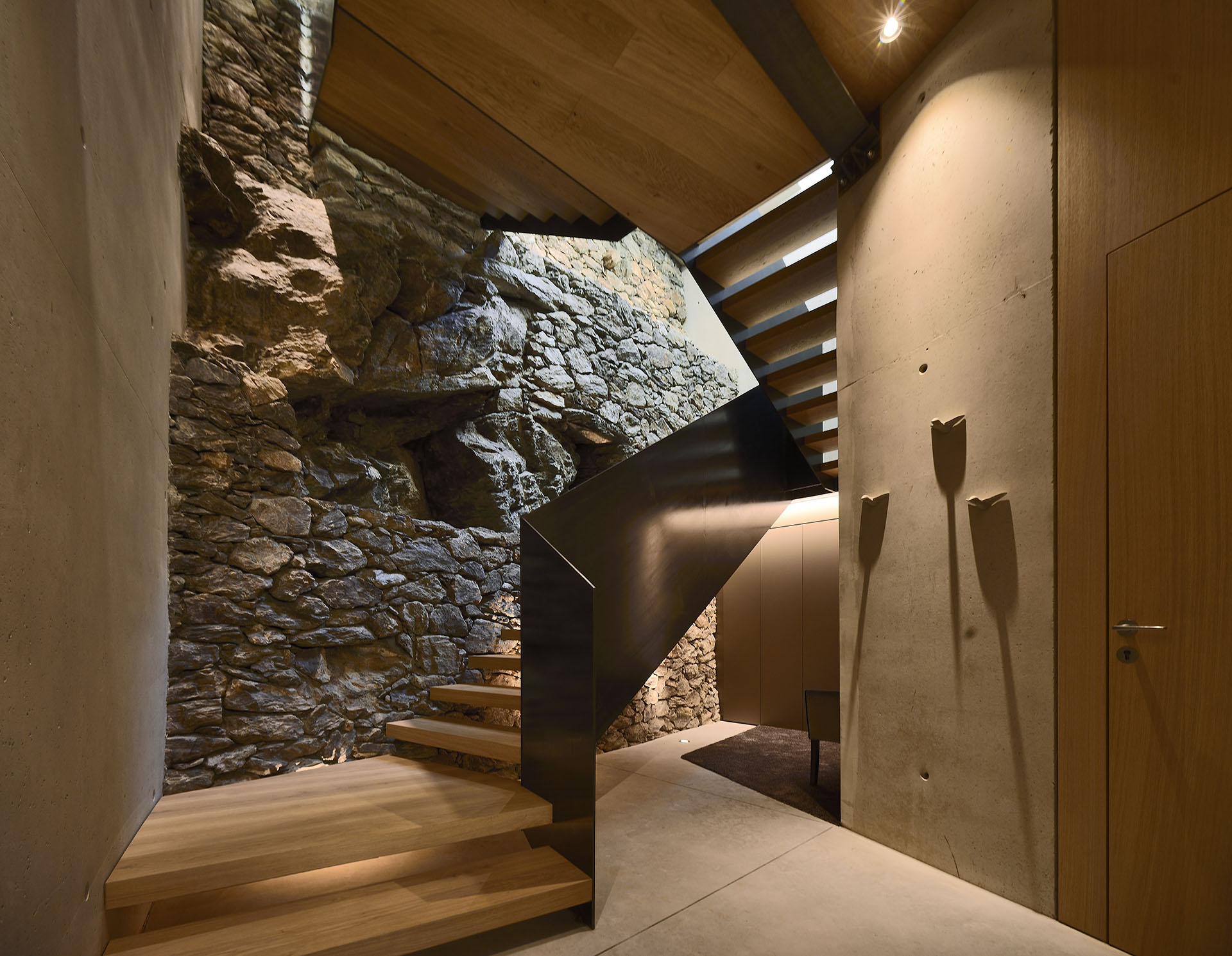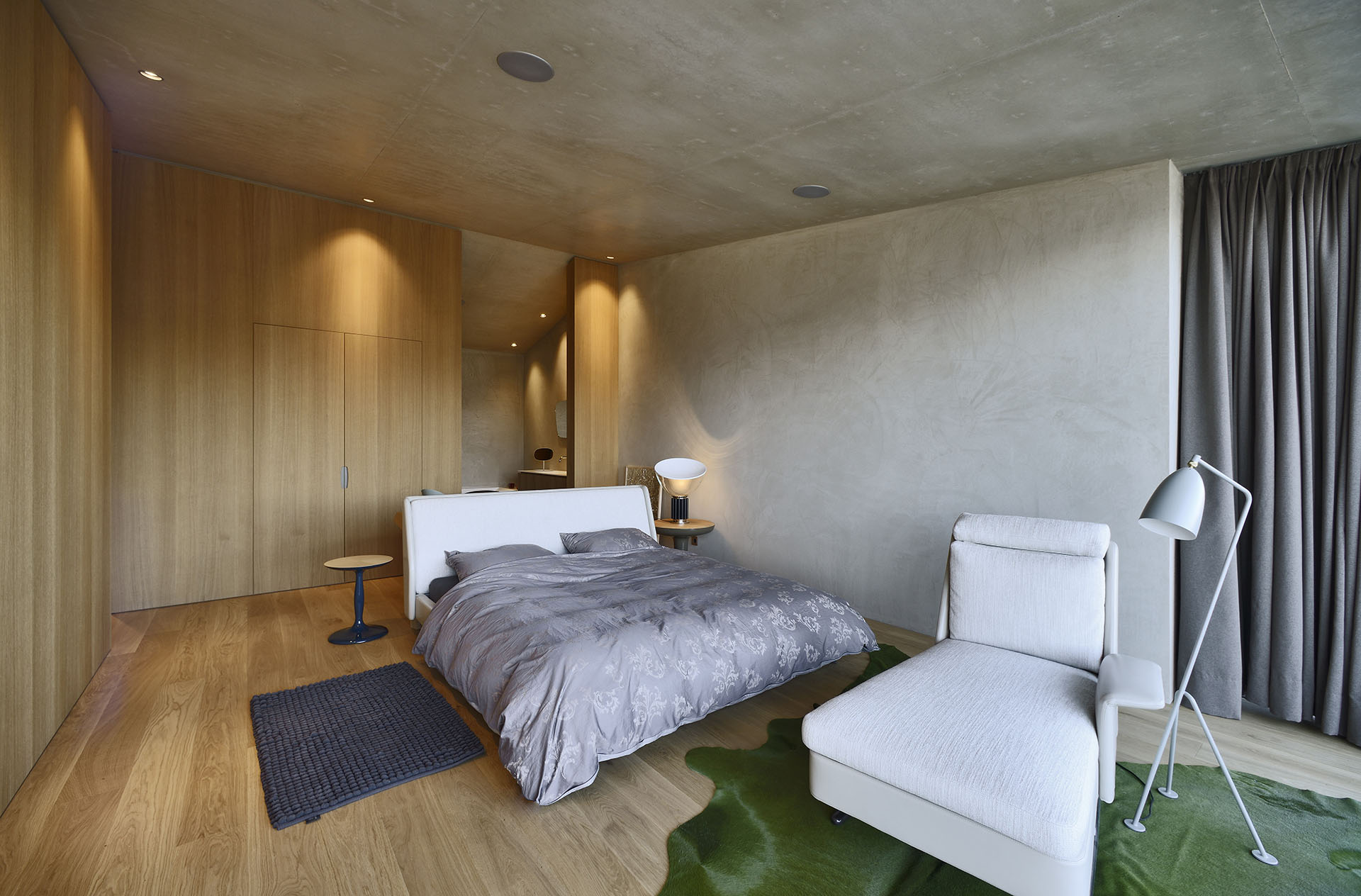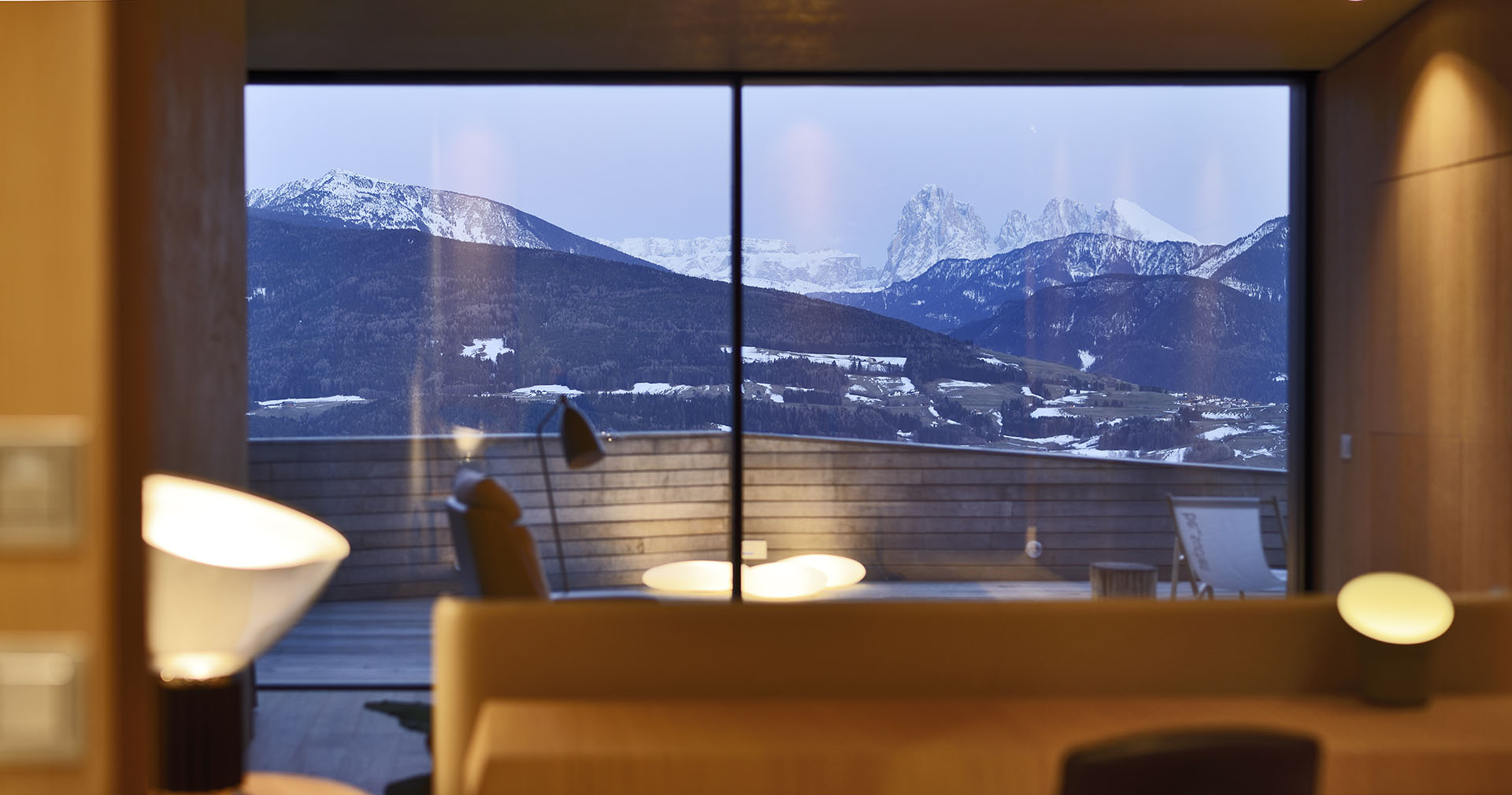 ©
All images and Content on this Site is protected by copyright laws, trademark and design rights, Content may not be copied, distributed, published or used in any way, in whole or in part, without prior written agreement.
Alle auf dieser Webseite abgebildeten Bilder sind urheberrechtlich geschützt. Nutzung ist nur mit meiner ausdrücklichen Zustimmung gestattet.